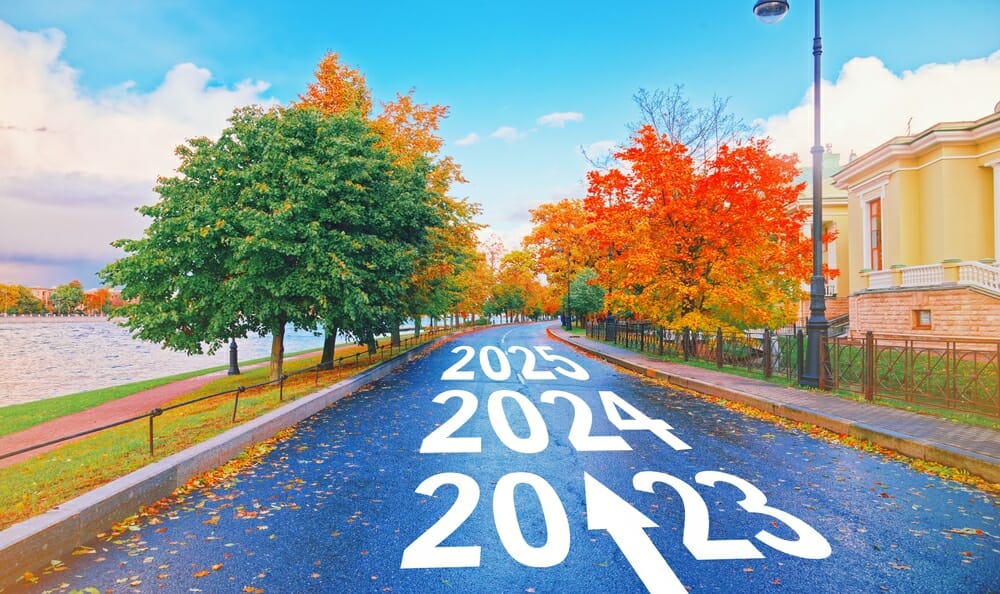 Mapping out your financial future: focus on cash flow analysis
Being able to visualise a path ahead is key to success in so many areas of life, and is particularly important when planning one's financial future. For wealth managers, it's not a handy crystal ball, but detailed cash flow analysis that provides meaningful insight into a client's circumstances.
Improved life expectancy, complex investment options and changing work patterns have increased the need to have a robust strategy in place. At AJB Wealth, detailed cash flow modelling provides the ideal framework for identifying potential weaknesses and planning accordingly.
'We can't predict the future, but we can make provision for it. That way, we can navigate the likely twists and turns ahead,' says Chartered Wealth Manager Paul Willans, Managing Director of AJB Wealth in Hampshire.
What questions can cash flow modelling answer?
When can I afford to retire?
Am I saving/investing enough?
Can I afford to spend more money now?
Can I afford to gift money to my family?
When is the right time to sell my business, and what's the optimum sale price?
How can I be more tax efficient or make use of available legislation?
Should I worry about long-term care costs?
With its origins in accountancy, cash flow modelling has become a vital tool for professional financial planners and qualified wealth managers. It presents complex data in an easily accessible format, and can illustrate the likely outcomes. So even if your future looks rosy, potential risk such as redundancy or long-term care can be added to the mix. This will 'stress test' how robust your situation is.
How cash flow analysis works
1.  Current income, outgoings, plus future pensions and other assets and liabilities, are input into the cash flow modelling software.
2.  Key life events are added, such as retirement, sale of a business or inheritance.
3.  This data will be overlaid by prudent assumptions about the future financial environment, such as long-term inflation rates and investment growth.
4.  A graph (see below) shows how levels of capital and income may grow or diminish over the years.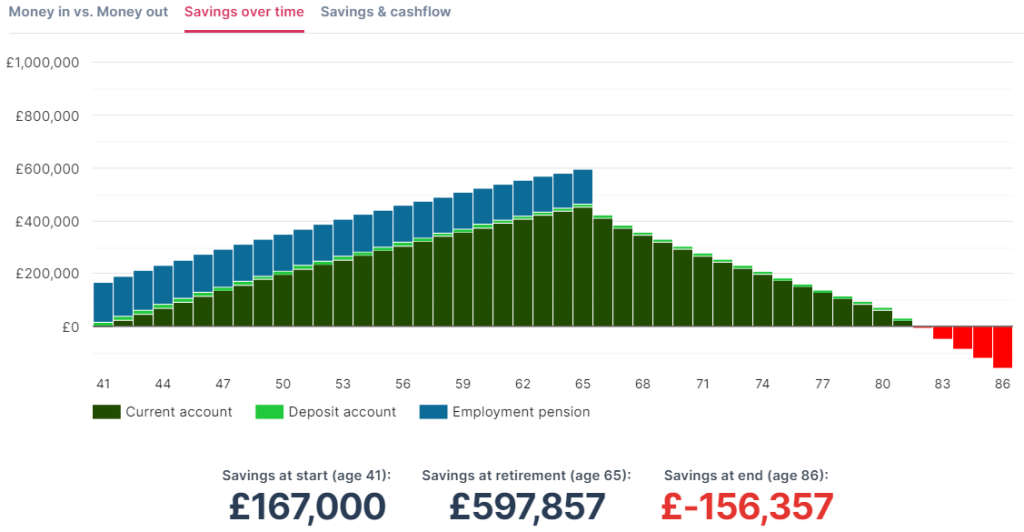 5.  To aid decision making, we use a range of hypothetical situations. For example, it's possible to explore the impact of a changed retirement date or a higher/lower growth rate. Another question might be, would my family be financially secure if I died? The graph below shows revised projections, and illustrates the potential effect of a proposed financial strategy.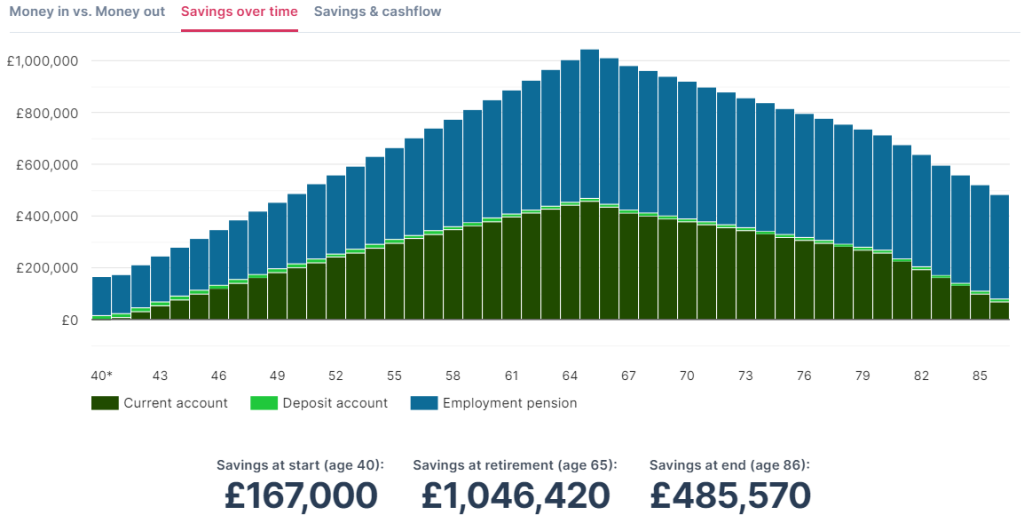 The benefits of cash flow analysis
1.      Clarity
Cashflow analysis provides a clear picture of your current financial situation and an analysis of what you can reasonably expect in the future. That said, it's important to remember that it only shows what might happen in the future. There are no guarantees, and a good adviser will keep a close eye on changing circumstances. So, cash flow modelling should be used on an ongoing basis.
2.      Forming a strategy
It highlights where to take action to ensure that goals are met. Having a long-term perspective highlights the impact of short-term decisions. Of course, it can also focus the mind on potential risks, such as illness or a job change, allowing you to plan accordingly.
3.      Tax planning
Cash flow analysis can also help you manage tax in the most efficient way.
'It's often said that people don't 'plan to fail, but fail to plan'. Cash flow modelling is an invaluable tool, that helps our clients fully appreciate where they are in life, and plan accordingly,' says Willans. 'And often, it's the little changes that make the biggest difference.'
At AJB Wealth, our experienced and highly qualified team is well placed to work with you, and your other professional advisers, to help you achieve financial efficiency and security. To arrange an initial consultation, please book a meeting, or call us on 01483 774 070.
Important: The content of this bulletin is for general consideration only, and does not constitute advice. No action must be taken, or refrained from being taken, without advice. This company accepts no responsibility for any loss occasioned as a result of any such action, or inaction. Hence, the cash flow forecasts in this article are for illustration purposes only, and do not constitute advice. You are also reminded that investments can fall, as well as rise, and, in the event of early encashment, you may receive less back than your original investment.